Just what you've been looking for, your one-stop shop to find the Globetrotters best recommendations!
Be it social media sites to follow, books to read, products to try, you will find them all linked up here under Recommendations.
All recommendations are from our own experience; If we are asked to review a product this will be clearly stated in the post but all opinions on that product remain our own – and we will always stick with our ethos "making travelling with kids fun".
Any Questions? Email Keri at keri@ourglobetrotters.com
---
Our Best Travel Saving Tips
For more on our top savings tips and how to book the best hotels, flights, hire cars and more, just sign up to the Globetrotters Community and you will be taken straight to our special deals page!
---
Product Reviews
The Mountain Buggy Nano: A compact travel stroller so small it can fit in the overhead compartment of a plane. Too good to be true? You better believe it, this lightweight stroller has become an essential part of our long-haul travel kit and one of our top recommendations come and have a look at the Nano Review in full.
Not sure about traveller strollers still? Here's a guide on how to pick the best travel stroller for your journey
The Phil & Teds Traveller: So we've got you sorted with how to get to your destination, what next? Where will baby or toddler sleep? Forget old style pack and play [not very] portable cots. Lightweight, easy to construct and folds up so small you'll fit it in your suitcase. Come and see why the Traveller is now our number one choice for baby sleeping – even if our accommodation can provide it!
Flybabee: So if airline baby bassinets are the best thing ever for the long-haul flying parent, how do you keep baby asleep? After all, they are always placed right next to the toilet or the galley and get a lot of foot traffic. Introducing the Fly Babee – when Aussie mum Emma had exactly this problem she went away and created the solution to keep baby cosy and secure but shielded from the noise and light for better sleep – and bonus it can also convert to be a stroller cover when you're out and about! See our review here.
Kidgoz: We recently trialled the Kidgoz children's travel entertainment packs – hand selected items based on your child's age and interest, all done up in a ready to go travel bag for your next journey. Perfect when you're running short on ideas what to pack, or perhaps you've got visiting kids to entertain and no idea what would suit that age group – hand-picked and excellent quality, kids will love uncovering their new surprises.
---

More help needed selecting kids travel toys? We've got you covered here with what goes in our Globetrotters bags

---
Little Passports: Want your kids to keep learning about the world even when they're at home? Little Passports come in two age groups for Early Explorers (3-5 years) and the World or USA editions for your 6+ kids. With their own suitcases, passports, world maps and activity books, kids are sent a new adventure every month to widen their global knowledge and spark their curiosity. The Globetrotters recently put Little Passports to the test and gave them a big thumbs up.(#affiliate)
Still not sure what to pack for baby? Make sure you check out our Baby Essentials page with all our favourite goodies for taking on the go (the stuff you really need not what the shop tells you!!) as well as our guide to the coolest kids travel gadgetry now on the market!
Gadgets and Electronics for family travel
---
Forums, courses and other resources!
Family Travel Inspiration
Looking beyond the Globetrotters blog, we have been blessed throughout our journey to meet so many other amazing travelling families who share our passion of showing their kids the world. We have united with a number of these fellow travellers to bring you Family Travel Inspiration, a Facebook community for freely exchanging questions and ideas about world travel – please come and join the discussion and ask any of those difficult questions – WE'VE BEEN THERE!!
Family Travel in the Middle Middle East
After years of living in the UAE we have now travelled around the regional extensively with our children and met many like-minded travellers along the way! This smaller Facebook community group is dedicated to regional travel. Inspirational ideas to practicalities of Middle East travel, addressing safety concerns and uncovering those often very well hidden gems!
Travel Blogging – Travel Blog Success / Superstar Blogging
Part of building up the Globetrotters has not only been the creation of a blogging website, but the social media framework to support it – believe me compared to when we launched in 2013, we've learnt a lot! Much of the success in setting up Our Globetrotters we owe to the kind folk at Travel Blog Success and the community of travel bloggers they have created. In this review we talk about the benefits a wannabe travel blogger can gain from joining an online course and why we have enjoyed our experience with TBS, and the community they have created. #affiliateUpdated January 2018: Travel Blog Success has now been merged with Superstar Blogging – an online blogging course created by legendary travel blogger Nomadic Matt. We've just started the new course and we're equally impressed with the content and encourage people to sign up for this newer course; full review to come in due course!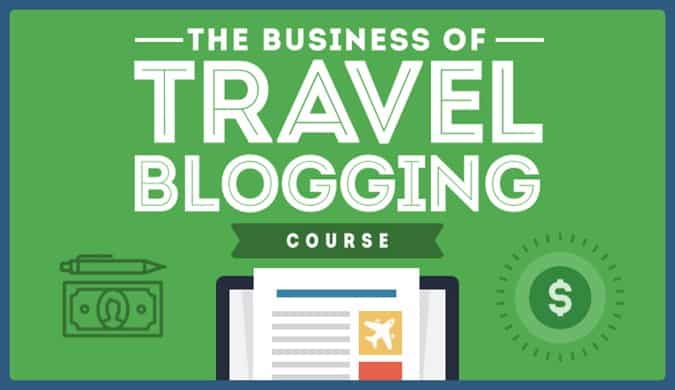 Problogger
I must admit I feel like I am the last blogger on the planet to discover Darren Rowse! What a revelation, and what a nice guy! I came across Problogger when I started dipping my toy into Podcasts. He is warm, insightful and incredibly supportive of the blogging community – no matter how big or small your business is he provides heartfelt advice to keep you motivated and make little daily improvements to gain traffic and get results with your blog. Anyone wanting to start a blog – of any genre – you really can't go wrong using Problogger resources, many of these are completely free!!
Travelling Pregnant?
It's wrong to assume being pregnant prevents you from jetting off on the holiday of a lifetime. Regardless of the stage of pregnancy, this resource by Holidaysafe will provide travellers with the confidence to head abroad, safe in the knowledge they're doing no harm to themselves or their baby.
---
Products used on Our Globetrotters website
We use and recommend BlueHost for all our internet hosting. We used the creative services of Annie from Ani Wright Design to develop our site from SimpleMag, a WordPress Theme available from Theme Forest. Interactive World Map plugin on our homepage is available from Code Canyon. We use Tailwind for Pinterest Scheduling – You can save $15 off an annual subscription HERE.
Disclosure: Some of the items discussed on this page were provided to Our Globetrotters for free or discounted in exchange for our honest review of the product. All opinions, always, remain our own. Some products mentioned here contain affiliate links which come at no extra cost to you but may lead to us earning a small commission if you purchase anything from them. Our full disclosure policy can be found here.