Work with Our Globetrotters PR & Media Inquiries
Want to promote your brand to thousands of international family travellers?
Why work with the Globetrotters?
A family of five, The Globetrotters have been travelling the world for the past nine years and actively blogging since 2013. We have established an audience of worldwide travel loving parents and expatriate families who look to us for advice and inspiration in planning their travel and international family adventures.
Our readers have grown with us as we have moved from baby and toddler travel specialists to now seeking out more off-the-beaten-path and educational travel experiences with our adventure-seeking kids.
Whilst we cover all types of travel from camping and glamping through to resort staycations, our strength is in delivering families affordable luxury travel options that blend rewarding experiences with emerging market destinations.
Readers relate to our experiential travel stories, trust in our reviews and make purchases based on our recommendations.
Keri – the blogger behind Our Globetrotters – is also the Editor of Family Travel in the Middle East, co-Editor of Little City Trips travel planning website and podcast (launching April 2019) and a freelance writer. She manages several online communities, is Editor of Perlu Middle East Influencer Platform and is an active committee member of Aussies Abroad Abu Dhabi.
Our Globetrotters Media Kit
Please review our Media Kit attached below for a better understanding of the Globetrotters audience, our current reach and how we can help your brand in touching the people that matter to you. Further information and rates can be provided on application – we are happy to work on tailored packages.
Globetrotters Media Kit (Jan 2019)

Contact Keri at keri@ourglobetrotters.com or +971 529 869 479 (GMT+4hrs) for further information, including details of past campaigns and rate cards. Note Keri is a registered social influencer in accordance with UAE Digital Media Laws with VAMP – a Motivate Company. Please enquire for a UAE press kit and rate card.
---
How we can partner with you?
We look to create win-win relationships for both your brand and our audience. We can do that through various content marketing options:
Destination Marketing & Campaign Influencer
There is no better way to get the word out about your destination than having authentic first-hand experiences shared. We can post live to social media, as well as create engaging blog posts with captivating photography to promote your destination or event. We create high-quality content that is both inspirational and practical, with a focus on Search Engine Optimisation (SEO) to make sure our coverage can be found by the end users that matter most.
We are flexible in attending both private press trips involving all the family as well as solo press trips.
Social Media Campaigns
We can promote your destination, product or event through our highly engaged social media channels. This can be by way of sponsored Instagram or Facebook posts, sponsored Instastories, Facebook Live events, Twitter chats or multi-channel campaigns. We can even help with account takeovers to bring some fresh visuals and a new voice to your social platforms.
We will work with you to showcase your product or service in the best possible way that will engage our audience and help you achieve your marketing goals.
Freelance Content
Enjoy our writing style? Why not let us write for your online or print publication. You can find more details on past publications we have written for here.
Keri is also available for interviews, expert opinion pieces, collaborations and consulting on digital strategy for your small business.
Giveaways & Reviews
Do you have a travel product or services that need some attention and engagement? We can run giveaways with our readers to create additional engagement and buzz about your offering. By sponsoring a prize we will ensure it is promoted across the best platform to reach your ideal audience and help you in meeting your promotion goals. You can see some of our past giveaways here.
We can also review products or services in conjunction with a giveaway to maximise exposure.
Brand Ambassador
We are keen to promote long term relationships with the brands we love and use and feel will benefit our community. An ambassadorship may take the form of online content, product or event reviews, social promotion on our channels and cross-promotional activity on your platforms.
Where any remuneration is received or commercial arrangement entered into, this will be clearly stated in the posting.
---
Featured With
We are proud to partner with the following publications as both a freelance writer and guest contributor
---
We have had the pleasure of working with these amazing hotels and brands
Accolades & Network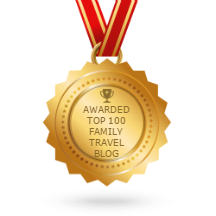 If you are a company or small business looking for someone to represent your brand and think Our Globetrotters would be a great fit, we would love to connect. Whether you would are looking to build a long-term relationship to promote your products, or need help bringing a product to a new audience, we can help.
---
If you are a freelance writer or blogger, we invite you to look at our Guest Opportunities page
---
Get & Touch and Follow us online
** P.S. Please be considerate if asking us to work without compensation. As "fun" as you think it might be to work together for free, we don't want our refusal to offend**